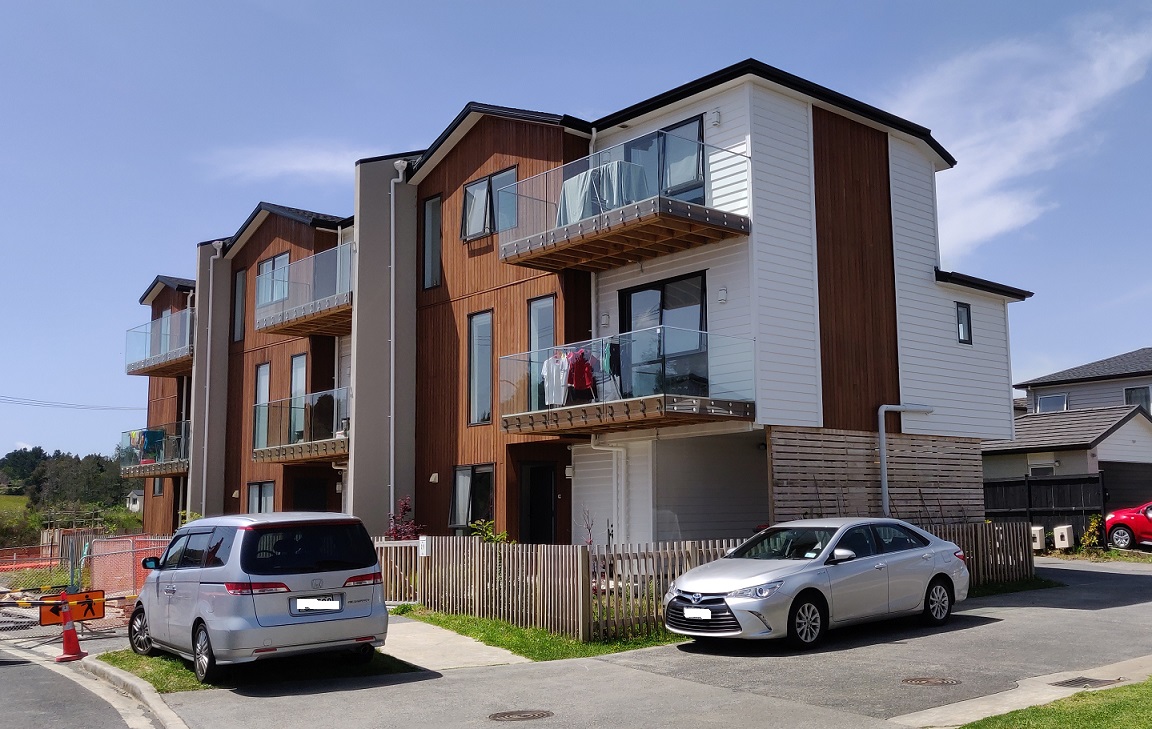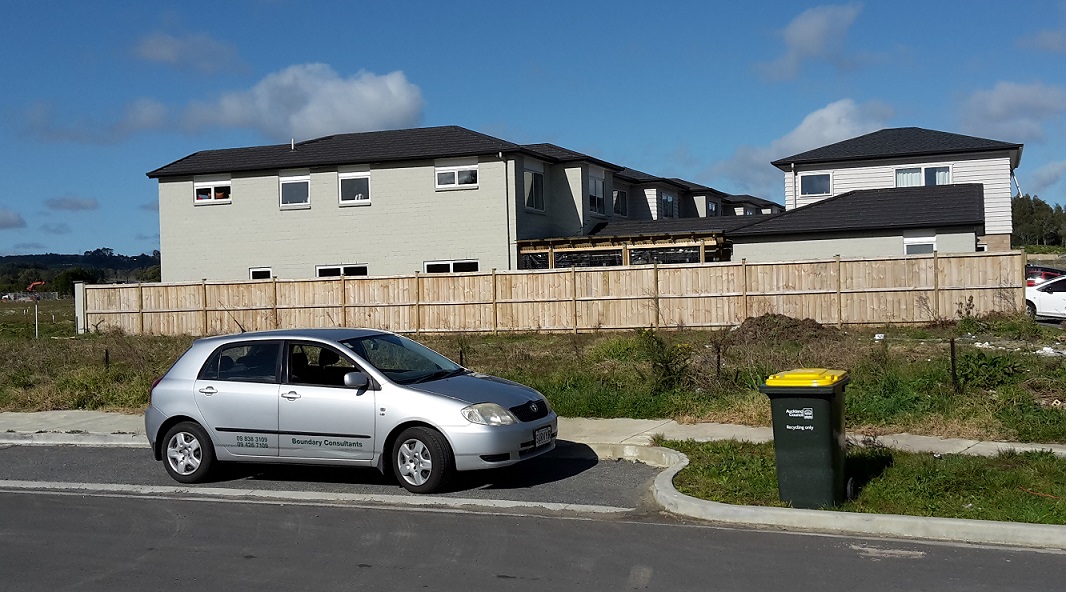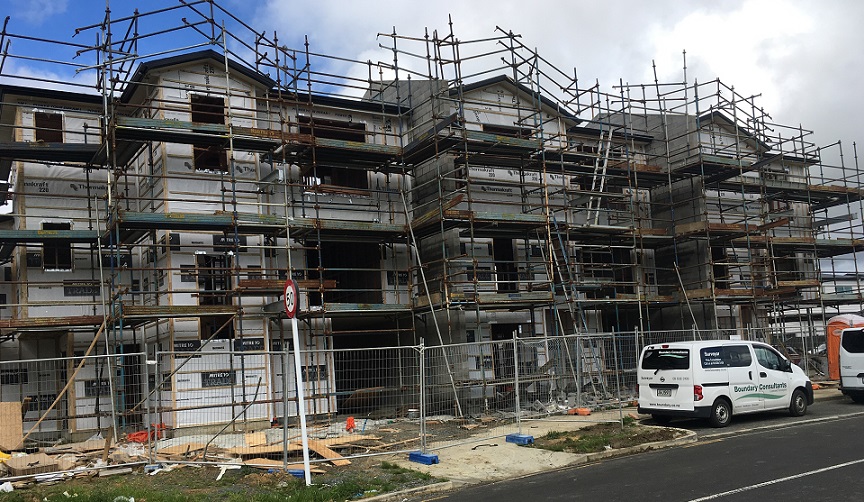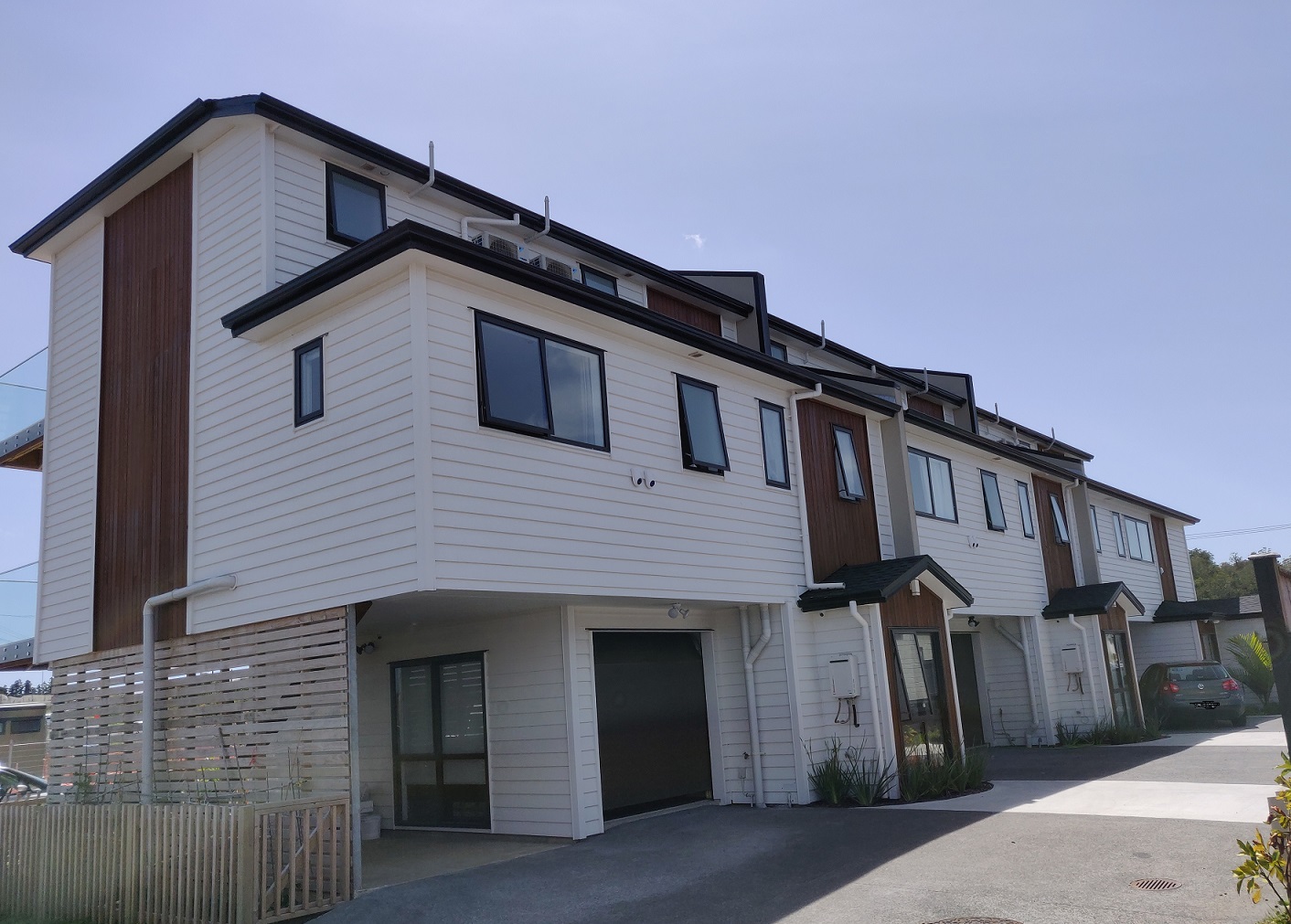 Boundary Consultants were involved from the initial enquiry to create three freehold titles, through the consenting process, set out and construction, and final compliance.
The client approached us, after having purchased this property with an existing resource consent for commercial ground floor activity and upper residential activity. He wanted us to get a new consent for three residential freehold titles.
The property is located in Flat Bush in a flood prone area, but with good access and services. The property is 510m² in the mixed housing suburban zone. (Flat Bush sub-precinct)

Boundary Consultants worked closely with the client's architect to develop a design that maximised the site, complied with Councils rules as much as possible and ensured the subdivision could still gain freehold titles. The end result is a three storey building divided into three units, with shared party walls and rear vehicle access.
Boundary Consultants obtained a combined Land Use and a Subdivision Consent. We were involved in the set out of the buildings and the as-built survey of the public drainage. We checked the height in relation to boundary compliance, obtained council's final sign off for the subdivision (Sec 224c Certificate) and legal survey for titles.