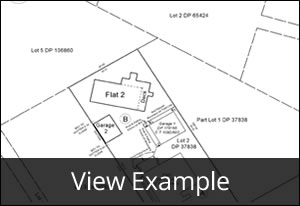 Cross Lease titles are a form of title where each party owns a share of the underlying title. The exclusive use area used by each party is then leased back from the other owners (usually for a period of 99 years). Hence each owner is leasing from every other owner, which gave rise to the term cross lease.
Cross Lease titles were common in the 1970's through to the 1980's as they were seen at that time as a way to avoid a lot of the expenses of subdivision. This was changed with the introduction of the Resource Management Act 1991 which classed Cross Leases as Subdivisions.  The same rules and criteria are now applied to both.
Due to the difficulties involved with the management of Cross Lease titles (in particular where co-owners don't cooperate with each other) we strongly recommend converting to a full freehold subdivision if possible.